Over the last couple of weeks in my teaching I've heard students say things like: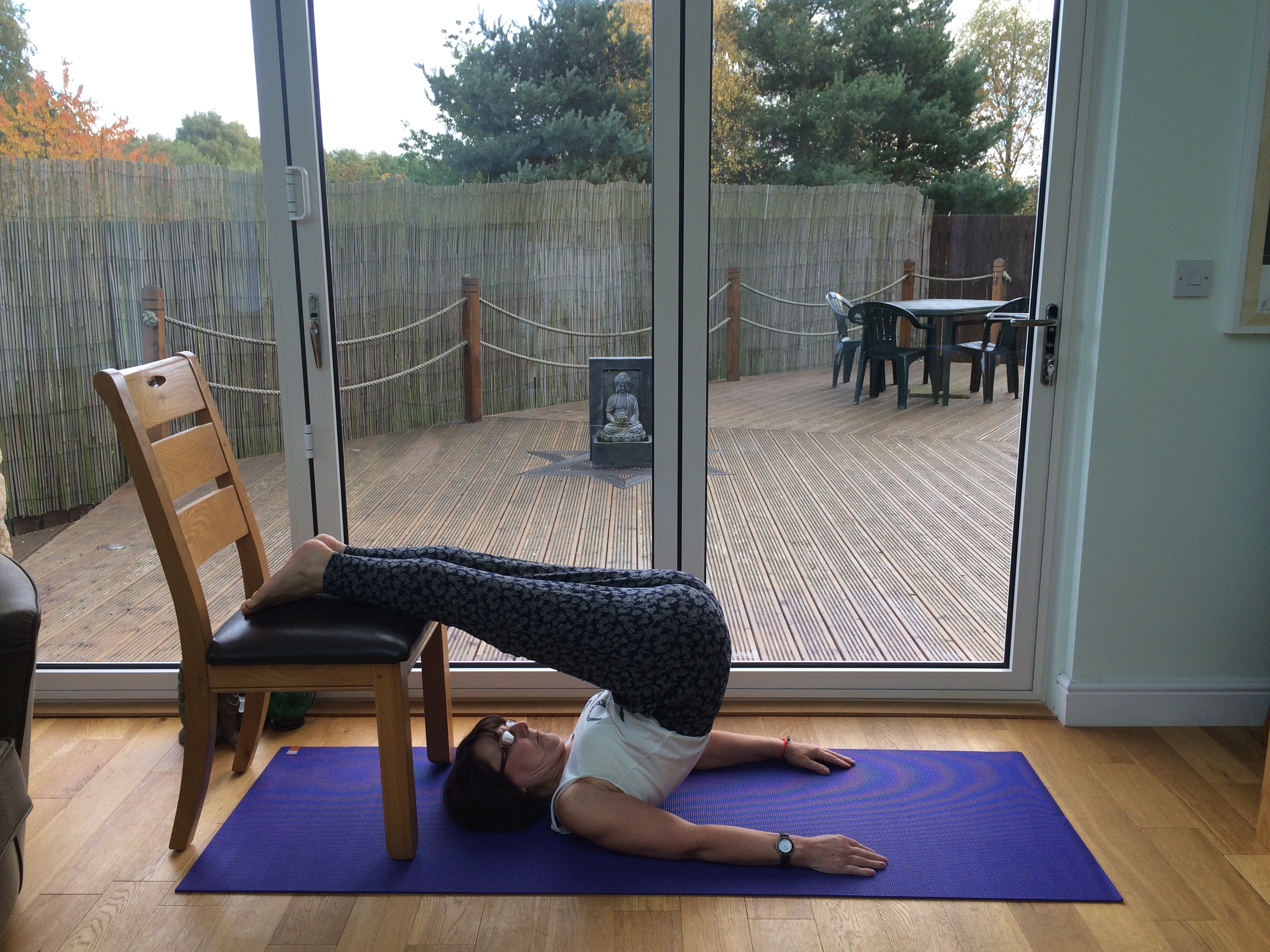 "I'm no good at this pose."
"I'm useless."
"I'll never do that."
"I feel like I'm failing".......and other similar phrases.
I've also seen students who are clearly pushing a little too hard to try to get to what they think is a "better" pose. (And this despite their knowing my mantra which they hear me say a lot, believe me! - that I'd rather see someone not following my guidance, and moving out of a pose, modifying it, moving back into a resting pose or doing something completely different - if their body tells them that is better for them right now.)
It's not the first time - it won't be the last - but it's happened enough in the last 2 weeks for me to feel it's worth a blog post!
And with the newbies starting my beginner programmes this week I'm giving them a copy of this article to take away so they can't say I didn't mention it!
Call me old fashioned - in this era of "going for the burn!" or "power" or "hot" yoga; where it seems to be all about pushing the body - but I wholeheartedly believe that is NOT the real spirit of yoga.
In fact - I'm not an advocate of ANYTHING to extremes!
It's interesting I read an article today by a yoga teacher - talking about detoxing for example.
Have you ever done it?
I have!
Yet the research and main body of respected clinicians will tell you the whole concept of detoxing is created by the marketers - who want you to buy their products! Your body - it turns out - is actually amazingly brilliant at eliminating toxins for itself - (thank your liver for that!)
And what about extreme dieting?
Ever tried that?
Yes! I have too! Apart from making me miserable - it didn't work! I don't know anyone it has worked for! And I don't know any good doctor who would advocate it either!
There's a lot to be said I reckon from the old saying: "Everything in moderation!"
Our bodies are capable of pretty amazing things - and we often punish them enough every day with continually poor posture; poor eating habits and not enough rest.
Despite this punishment - our bodies hold up pretty well considering!
But there IS a price to pay in the long term for ANY punishing regime.
And that's what bothers me.
When we're young - we might just be able to get away with it. But often, these things have a habit of catching up with us and biting us on the bum.
And I don't know about you - but whilst I can't hold back the clock - I want to grow old and still be as fit and well as I can be.
So - coming back to yoga and props and the "f" word!
Here's my take on this whole thing.
IF USING A PROP MEANS YOU CAN KEEP THE CORRECT ALIGNMENT AND HOLD THE POSE FOR AT LEAST 3 BREATHS THEN USE A PROP!
Continually pushing your body into incorrect alignment could potentially cause problems down the line; and the ability to hold a posture for 3 to 5 breaths means your muscles extend gently - no tearing, or forcing, and begin to lengthen and become more flexible at a pace that suits YOUR body.

Take Triangle for example - I'd rather see you using a chair and keeping the chest facing out so you really stretch the side of the body - than trying to get your hand on the floor and turning your chest towards the floor!

And for students who find some of the floor poses really uncomfortable and challenging, adapting poses using chairs, cushions, bolsters, straps, blocks, blankets, pillows - means they can still stretch within their own limits instead of feeling they cannot take part at all.

Our bodies NEED to move!

But pushing them beyond their limit will hinder rather than encourage progress. Yoga is designed to work with your body - no matter WHAT level you are at.


USING PROPS ALLOWS YOU TO WORK TOWARD MORE CHALLENGING POSES SAFELY AND GENTLY AND THEY'RE ABSOLUTELY ESSENTIAL FOR YIN OR RESTORATIVE POSES.
Some poses (pigeon for example) are such that without props the average body would find them impossible!

There are LOTS of poses I need props for! Some poses I think I may NEVER be able to do without a prop - and that's OK! Our bodies are all different.

And Yin or restorative poses are just AMAZING when you can totally relax and let the prop take the weight!



USING PROPS IS NOT "FAILING!"

Please, please PLEASE get that "f" word out of your head!

If you went jogging regularly, might you invest in the best trainers you could to support your feet and ankles more effectively? Might you wear a special type of supportive bra or bandage the knees?

See yoga props as support in the same way.


Isn't the whole point of ANY exercise to help us stay well? Physically - and emotionally?


Punishing our bodies or continually subjecting them to movements which could lead to long term damage is NOT going to help us with EITHER the physical OR emotional well-being in the long term! And as a 60 something - I'm ALL for ensuring the long term is healthy!!!!!


Using props is not only NOT failing -
it's an intelligent way to approach your time on the mat!
Enough said?!!
So no more talk of failing please!!