Let yoga change how you feel for the better in 2020!
Getting older doesn't need to me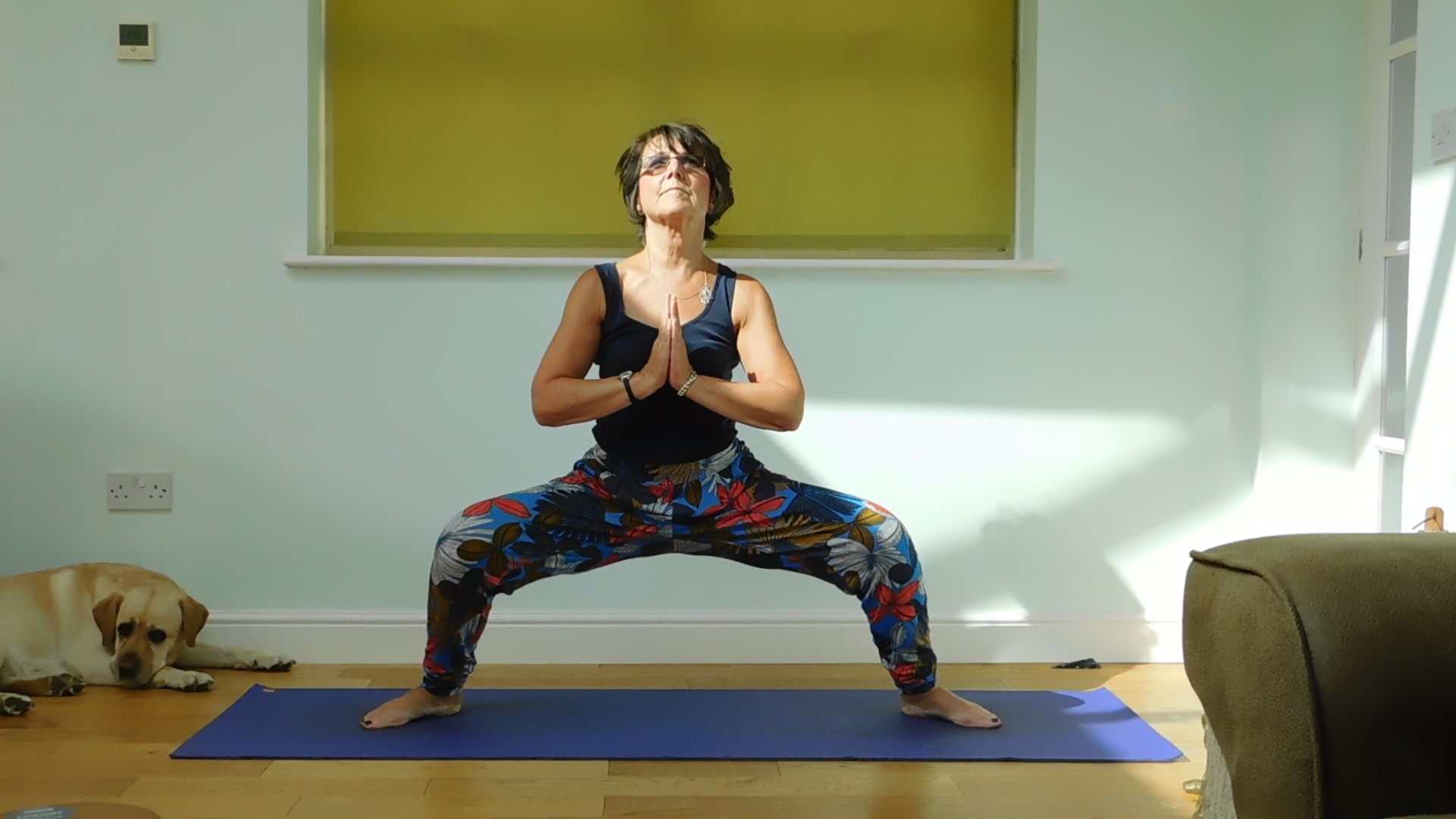 an getting stiffer and less mobile. Taking care of our bodies as we age doesn't have to be that hard - and after over 40 years of practise I know yoga can really make a positive difference.
Whether you're a fit and active 40 something or already finding some health challenges, these classes and day retreats are specifically geared towards helping you stay active, have more energy and feel younger.
These classes are also suitable if you're under 45 but you're looking for classes where you don't feel intimidated by super-fit gymnastic types or where the teaching doesn't help explain as much as you'd like. You'll learn in a safe and supportive environment, taught by an advanced yoga teacher with over 40 years of experience. Whether you join one of our 6 week programmes or a regular class or workshop, you'll learn how yoga can help you improve your well-being - whatever stage you're at, whatever size you are; whatever experience you have!
My mantra is it's never too late to start taking care of YOU. I want to grow old - but not infirm. Join me and my growing community as we make the most of our later years.
Whatever you want to do in your life,
Yoga over 45 is ALL about helping you stay fit enough to do it!

REGULAR CLASSES AND SHORT COURSES ARE HELD IN CANTLEY, TICKHILL AND BAWTRY

WHY NOT JOIN ONE OF THE SHORT COURSES?
The next 6 week courses
start week commencing 16th March.
1) Yoga for beginner course
2) Yoga for deep relaxation course

To find out more about these click here:
Short programmes
All classes will help you:
Prevent or reduce stiffness and back or joint pain.

De-stress, unwind and feel calmer. (And these days - that's a biggie!)


Improve your flexibility and strength - particularly in your core. (It will also minimise the risk of injury & improve flexibility if you enjoy more strenuous sports.)

Tone your muscles.

Lose weight.




If you are under 45 (lucky you!) but feel intimidated by vigorous yoga styles or have health issues which would benefit from a gentler approach then these courses or classes might be a better fit for you.
No tying yourself in knots! No feeling out of place. No competition to see who can bend the most or feeling like you're surrounded by 20 somethings who are looking for a gym-style workout!
Instead, a relaxed approach; which allows you to move at your own pace, yet challenges you to improve your current fitness level, and takes account of the whole you - not just your physical health; but your mental and emotional health too. And as a member, you gain access to an online library which reminds you of the poses - so you've NO excuse for not practising at home!

IN ADDITION TO THE CLASSES YOU CAN TAKE A DAY'S YOGA RETREAT WITH US.


(Working with a fully qualified Yoga therapist, this is an opportunity to really go deeper, to get away from it all, and to pamper your body.)
OUR NEXT YOGA FOR WELLNESS RETREAT
WILL BE HELD ON SATURDAY 27thJUNE 2020
(Venue to be confirmed but usually local area)
After 15 hugely successful day retreats over the last 4 years, Carmen and I are holding our 16th full day retreat on Saturday 27th June. Venue still to be confirmed but its usually in the south side of the town.
These retreat days are just that: giving you an oasis from the busy-ness of everyday life and an opportunity to take time for YOU.

If you're interested to find out more about these workshops and you'd like to see what our students thought of these days you can find out much more here: Yoga workshops
One of my favourite mentors, Jim Rohn said:
"Take care of your body: it's the only place you have to live."
I believe that's true and I believe yoga will help you take care of your body.

See class timetable and book a class to make sure you have a space.
You can do nothing about your age
But you can affect HOW you age.
Yoga can have a significant and powerfully positive impact on your health! Even 15 minutes a day can make a difference, so if you're "feeling your age" in any way at all - yoga can help.
Find out a little more about founder Shona Garner and what prompted Yoga over 45 in this 3 minute video.

Therapeutic yoga programmes or 1-1 support for more severe conditions.
Do you suffer with a more severe health condition?
Therapeutic yoga is designed specifically to help with some of the common ailments of later years, or help heal injury and relieve pain.
Therapeutic programmes can help with a range of common health issues such as severe back pain, arthritis, overweight, high blood pressure, severe stress or cancer.
I have also teamed up with Carmen Bratton, a fully qualified yoga therapist, who runs the workshops with me and who can provide more intensive, therapeutic teaching.
If you feel you might need 1-1 sessions you can organise these with either Carmen or myself, and Carmen runs fabulous classes at her yoga therapy studio in Epworth.
Contact us if you'd like more information about these programmes or private tuition.